1:3 Sized Boy - Fay
Price : Please see this link
(
Cannot
be changed to female body, neck size does not fit)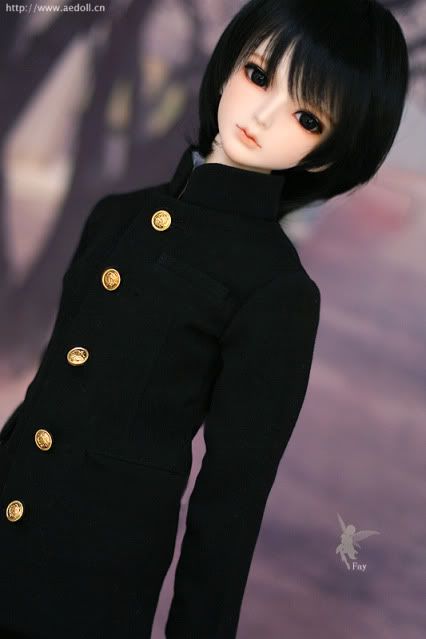 Official Faceup:
Type A / Type B, details please see the "Price" link
Full set includes the following:
- Face cap X1
- AE Identity Card X1
- Official box X1
- Cushion X2
- High Quality Acrylic eyes X 1 (pair)
(Outfit and wigs are not included, also not for sell)
Skin colour available:
Pale = Pale flesh colour
Normal = Normal flesh colour
White = White like paper (not always available, please check with us before ordering)
Shipping charges by EMS : Varies from place to place. Please email me for an exact amount.
Body Size:
Height : 58CM
Head perimeter : 18CM
Neck perimeter :8CM
Shoulder width : 7.2CM
Chest measurment : 21.5CM
Waist measurment:15CM
Hip measurment:23CM
Leg length:28CM
Arm length:16CM
Hand length:4CM
Lower leg length : 6.5CM
Lower leg perimeter : 9CM
Thigh perimeter : 13.5CM
It takes 30 days for the doll be prepared.
Shipping will need about a week (through EMS).
However postage time varies, please forgive us if the postage is later than your expectation. Thank you.
All orders will need to be fully paid before orders made officially.
We accept only paypal payments.
For further details, please feel free to find us on Skype: ssinn225
OR, email us:
clear_sky_225@yahoo.com.hk